Roof Repairs in Aloha, OR
Dr. Roof knows roofs. For over 28 years, we've been repairing and cleaning roofs of all slopes, sizes and compositions, and no project is too big or too small. Whether you need roof leak repairs or are just tired of looking at a roof covered in unsightly moss and fungi, we're ready to help! Our approach to gutter cleaning services, roof moss removal, and repairs ensures your roof gets exactly what it needs to stay strong and deliver the protection you expect from it—not to mention superior curb appeal!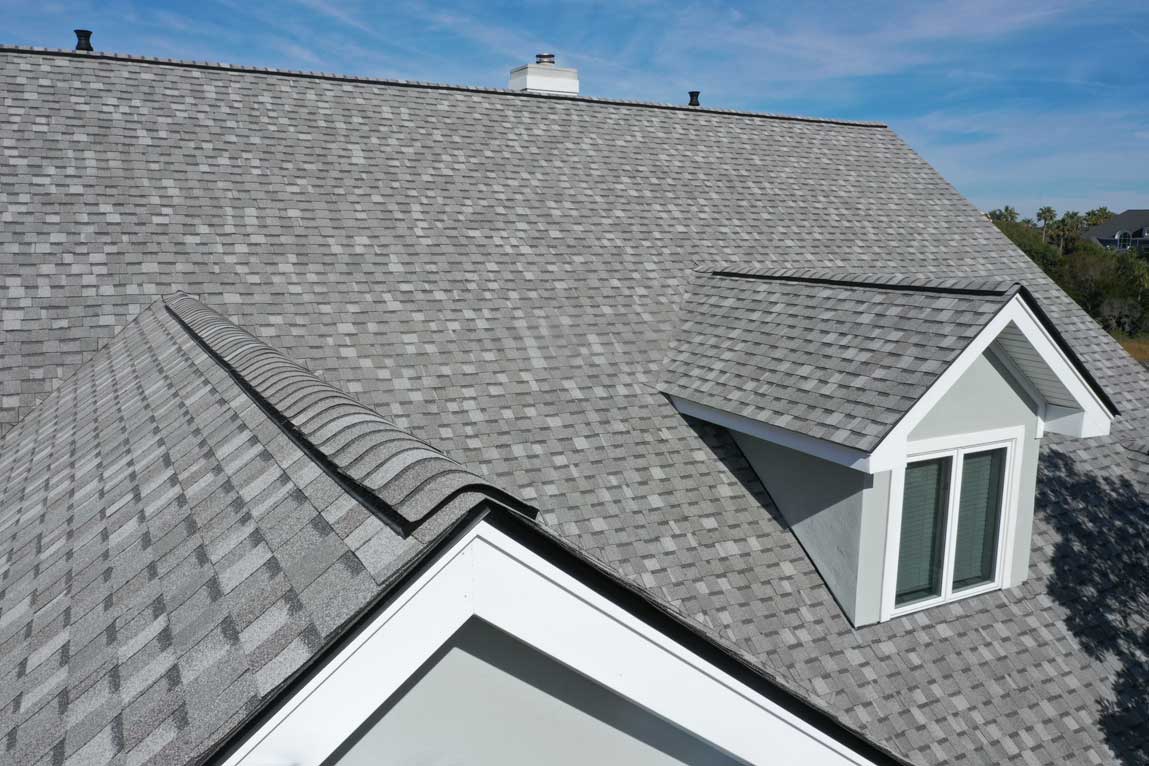 Roof Repairs
---
We're the name to call for roof repairs in Aloha, OR and throughout nearby counties. Whether you're dealing with rot, storm damage or another type of damage, we can repair both minor to major issues quickly and effectively. Our capabilities extend to shake, composition and tile roofing types—all common in this region.
We've been offering roof leak repairs for nearly three decades. We know how to pinpoint the root problem and fix exactly what needs to be fixed, to preserve your roof and save you the expense of a costly replacement. No matter the damage, Dr. Roof is here to help.
Roof Cleaning
---
Is a dirty roof dragging down the appearance of your property? Problems with roof moss removal, lichen, fungi or other organic growths that just won't go away? We're your trusted roof cleaning experts in Aloha, OR, ready to provide a highly effective, eco-friendly cleaning treatment that removes all moss, lichen and fungus from roofs.
Rather than pressure washing—a which inevitably damages your roof—we gently brush away larger areas of moss, air clean your roof and gutters, and treat the roof with our special eco-friendly solution. Our process works wonders in restoring the appearance and longevity of your roof. Plus, it's also easy on the environment!
Roof Maintenance
---
Ask about our roof maintenance program! Signing up for our program ensures that your roof is in excellent structural and aesthetic condition all year round. You save money and have peace of mind that your roof is always in perfect shape.
Our plan includes everything from inspections, to simple fixes and patches, to gutter cleaning services, to general roof maintenance and beyond. We get up there and check things out so you don't need to put yourself in harm's way.
Roofing Experts at Your Service
Whether you need roof repairs, a good roof cleaning, or both, give Dr. Roof a call. We work quickly and offer incredible response times, to get your roof back in great shape right away. Reach out today at 503-642-7690.
Contact Us
Watch us on Youtube